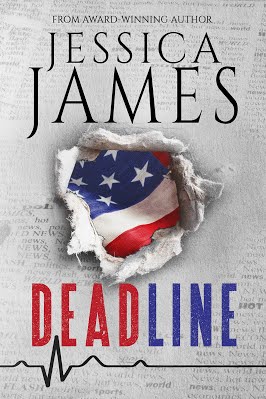 Book 1 Phantom Force Tactical Series
Romantic Suspense
Date Published: April 2016
"Engaging read. Hard to put down." — Billy Allmon, U.S. Navy SEAL (Ret)
He's a relentless homicide detective. She's an uncompromising journalist.
Neither desires to work together—but they'll never uncover the truth alone.
Landing a front page headline isn't why reporter Caitlin Sparks is investigating a string of suspicious deaths connected to the U.S. State Department. She has a personal stake in finding the killer.
Detective Blake Madison has a connection to the murders too, and will risk anything to uncover the truth. But a journalist is the last person he'd rely on to help him solve a crime—especially one whose trail of evidence leads back to him.
Joining forces becomes essential as the body count continues to grow. Someone powerful doesn't want the truth to come out—and will stop at nothing to make sure no one talks.
On the run with nowhere to turn, the couple devises a plan to expose the killer. The risk is great and the chance of success small, but the ultimate outcome is something neither one of them envisioned.
IndieBRAG Medallion Winner
Blake stroked her hair. "It's okay, baby. Just a nightmare."
"It seemed so real." Caitlin felt his arms tighten around her, felt the power in them, and appreciated the comforting peace they provided. She had never felt so exposed, and yet so safe and secure. She turned her head and strained to see into the darkness again. "It felt like he was really here."
"Dreams have a way of doing that." He rocked her for a few more minutes in his soothing embrace, and then whispered in her ear. "Better?"
Caitlin took a few more deep breaths, and then tried to draw away, embarrassed. "Yes. I'm all right." Again, she peered over her shoulder into the darkness to see if the figure would reappear. "Sorry if I woke you."
Blake did not release his grasp. "Don't worry. You didn't wake me."
Caitlin knew it was useless to struggle so she rested her head against his chest again and tried to relax. Her mind drifted back to a time when she had been intimidated by this man. Now his mere presence was reassuring. His touch, his voice, brought security and a sense of peace.
"That's better." He cleared his throat, but it still sounded hoarse when he talked. "I wish you would put the past behind you."
Caitlin's breath caught in her throat. That's what Vince had just told her. She pulled away and regarded Blake with a troubled look. Had Vince been trying to tell her something from the other side that was merely being echoed by Blake? Was it time to move on with her life? Was she ready for that?
She lay her head down again before answering. "I'm not sure I want to yet."
Blake's chest rose against her cheek as he sucked in a deep, slow breath, but he didn't speak and his grasp was unrelenting. She savored the sensation of being held by him with her head against his heart, keenly aware of the solidness of his arms and the warmth of his skin. His embrace was powerful and tender, strong and gentle.
She allowed herself to bask briefly in the peaceful, shared moment, but then feared she was being selfish. He's probably uncomfortable and wants to go back to bed. "I'm okay," she murmured into his chest, trying to reassure him. "You can let me go now, Blake." She opened her eyes when he finally answered.
"I'm not sure I want to yet."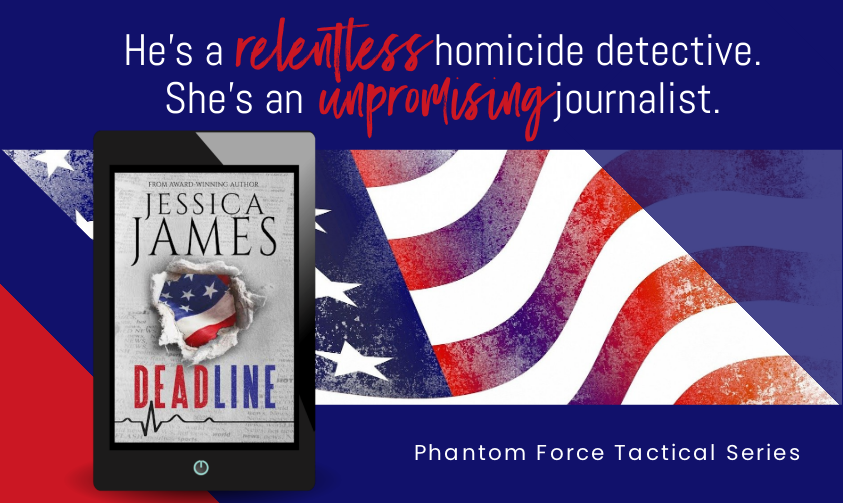 About the Author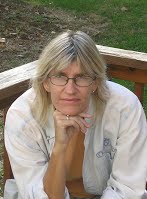 Jessica James' award-winning novels are inspired by her love of the land, her belief in everlasting love, and her curiosity about the past. Her novels run the gamut from military suspense and thrillers to historical fiction, Christian fiction, and small-town Southern women's fiction.
She enjoys transporting readers to another world with complex characters and stories that stir deep emotion. Her novels appeal to both men and women and are featured in library collections all over the United States including Harvard and the U.S. Naval Academy. She resides in a 200-year-old house in Gettysburg, Pa.
Purchase Links